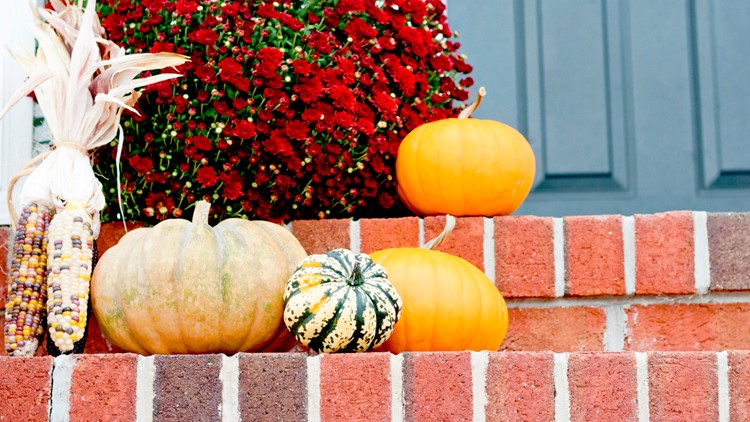 We're heading into pumpkin season, when we like to create a fall-themed display on our porches or patios.
If you want to do more than just place a few pumpkins on the porch, you can combine plants with other objects that put a fall welcome by the door.
Mother Nature gives us inspiration with a variety of colors and textures in the changing leaves on trees, ornamental grasses and fall plants. As the seasons change, it's a fun time to decorate our outdoor spaces with fun planters and seasonal plants.